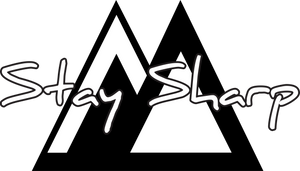 Stay Sharp State of Mind.
Here at Stay Sharp Clothing we are not only a brand, we are a lifestyle.
Stay Sharp - Mind. Body. Soul. Being the best version of yourself. Going above and beyond expectations. Doing the right things and staying focused on what is important to you.
EST 2018 - Launched in 2018, Stay Sharp Clothing offers quality apparel to fit your unique sense of style. We provide quality clothing to those who want to look, feel and Stay Sharp.